Mosquito Repellent Coils
Incorporated in 1984, MANAKSIA COATED METALS & INDUSTRIES LTD (MACMIL) is an ISO 9001-2008 and SEDEX compliant company, renowned as one of the biggest multi-faceted manufacturer of Mosquito Coils in South-East Asia for more than 15 years, in terms of aggregated production capacity of all units. We are manufacturing best quality Mosquito Repellent Coils for a renowned MNC and also other big national companies in our factories at major cities in India like Bankura, Guwahati, Hyderabad and Bhopal.
We manufacture Green, Red and Low Smoke Black Mosquito Coils fulfilling required specifications in various shapes and compact packaging. Keeping in mind the effectiveness of Citronella as a Mosquito Repellent, we manufacture the Mosquito Coils with Citronella base.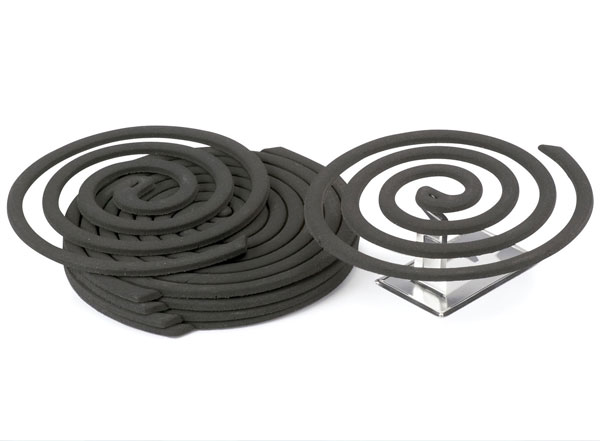 We are also broadening our shield of protection against mosquitoes by manufacturing various forms of repellents like mosquito liquid vaporiser, mosquito incense, mosquito paper card as well as aerosol for mosquitoes and other crawling insects.
We are well known and recognized for our consistency in manufacturing high quality Mosquito Coils with ever increasing production capacity and innovative ways to implement the latest technique and processes of manufacturing Mosquito Coils.
---
Raw materials
The raw materials used for the manufacturing of mosquito coils give it its unique eco friendly characteristics, since most raw materials are biodegradable and are bi-products and waste products of agro products and other industrial processes.
Technology
We use the most modern technology for the manufacture of mosquito coils, including automated hydraulic stamping machines with 120 ft. tunnel dryer and Thermic Fluid Heating system.Such technology helps us improve quality standards and reduce our costs drastically, while making the production process more eco friendly, by reducing fuel and energy consumption. After the production process we have trained personnel that conduct various tests using specialized equipment in our in house labs, guaranteeing international quality standards.
---
Coil Stands
The mosquito coil stand is as important a product as the coil, as it provides the base to the burning coil. Made out of electrolytically coated tinplate, the product requires accurate press operation and the use of multiactivity tools for its manufacture. The product is coated with special organic chemicals to ensure resistance to corrosion, proper gloss and good finish.